Unesco Malaysia
---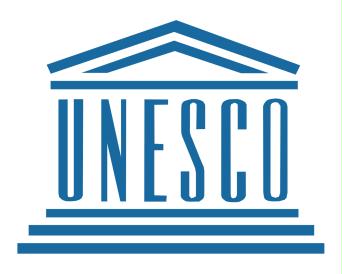 There are a few Unesco(United Nations Educational, Scientific and Cultural Organisation) sites in Malaysia. Heritage is our legacy from the past, what we live with today, and what we pass on to future generations. Our cultural and natural heritages are both irreplaceable sources of life and inspiration. Unesco sites are places that are unique and diverse and it belongs to peoples of the world.
Unesco Sites in Malaysia
Gunung Mulu National Park (2002)
Important both for its high biodiversity and for its karst features, Gunung Mulu National Park, on the island of Borneo in the State of Sarawak, is the most studied tropical karst area in the world. Karst topography is a three-dimensional landscape shaped by the dissolution of a soluble layer or layers of bedrock, usually carbonate rock such as limestone or dolomite. These landscapes display distinctive surface features and underground drainages, and in some examples there may be little or no surface drainage. The 52,864-ha park contains seventeen vegetation zones, exhibiting some 3,500 species of vascular plants. Its palm species are exceptionally rich, with 109 species in twenty genera noted. The park is dominated by Gunung Mulu, a 2,377 m-high sandstone pinnacle. At least 295 km of explored caves provide a spectacular sight and are home to millions of cave swiftlets and bats. The Sarawak Chamber, 600 m by 415 m and 80 m high, is the largest known cave chamber in the world.
The concentration of caves in Mulu's Melinau Formation with its geomorphic and structural characteristics is an outstanding feature which allows a greater understanding of Earth's history. The caves of Mulu are important for their classic features of underground geomorphology, demonstrating an evolutionary history of more than 1.5 million years. One of the world's finest examples of the collapse process in Karstic terrain can be also found. GMNP provides outstanding scientific opportunities to study theories on the origins of cave faunas. With its deeply-incised canyons, wild rivers, rainforest-covered mountains, spectacular limestone pinnacles, cave passages and decorations, Mulu has outstanding scenic values. GMNP also provides significant natural habitat for a wide range of plant and animal diversity both above and below ground. It is botanically-rich in species and high in endemism, including one of the richest sites in the world for palm species.
For more information on travel to Mulu National Park, please visit www.mulupark.com



Kinabalu Park (2002)
Kinabalu Park, in the State of Sabah on the northern end of the island of Borneo, is dominated by Mount Kinabalu (4,095 m), the highest mountain between the Himalayas and New Guinea. It has a very wide range of habitats, from rich tropical lowland and hill rainforest to tropical mountain forest, sub-alpine forest and scrub on the higher elevations. It has been designated as a Centre of Plant Diversity for Southeast Asia and is exceptionally rich in species with examples of flora from the Himalayas, China, Australia, Malaysia, as well as pan-tropical flora.
The site has a diverse biota and high endemism. The altitudinal and climatic gradient from tropical forest to alpine conditions combine with precipitous topography, diverse geology and frequent climate oscillations to provide conditions ideal for the development of new species. The Park contains high biodiversity with representatives from more than half the families of all flowering plants. The majority of Borneo's mammals, birds, amphibians and invertebrates (many threatened and vulnerable) occur in the Park.
For more information on travel to Kinabalu Park, please visit www.suterasanctuarylodges.com.my



Penang Teocheow Association
The restored Penang Teochew Association, won a Unesco Asia-Pacific Heritage Conservation Award 2006. USD250,000 was spent on the restoration of this temple.
Location : Chulia Street, Penang



Cheng Hoon Teng Temple
Cheng Hoon Teng Main Temple (The Temple of Green Cloud). This restoration won a Unesco Asia-Pacific Heritage Conservation Award 2002 for "Award of Merit". A total of USD 400,000 was spent on restoring the oldest temple in Malaysia.
Location : 25 Jalan Tokong, Melaka, Malaysia



Cheong Fatt Tze Mansion
The restored Cheong Fatt Tze Mansion in Penang won the top honour of the Unesco Asia-Pacific Heritage Conservation Award 2000 for "Most excellent Project". An amount of USD2million was spent on the restoration of the Mansion. www.cheongfatttzemansion.com.
Location : 14 Leith Street, Georgetown, Penang, Malaysia



Rumah Penghulu.
Rumah Penghulu. This headman's house won a Unesco Asia-Pacific Heritage Conservation Award 2000 for " Honorable Mention". An amount of USD80,000 was spent on the restoration. For RM5 per person, you can see a video of its restoration, followed by a tour of the house with a tour guide once a small group is formed. Opens from 11am to 4.30pm. Monday to Saturday. www.badanwarisan.org.my
Location : 2 Jalan Stonor, Kuala Lumpur



Entries for the Unesco Asia-Pacific Heritage Awards for Culture Heritage Conservation Restoration that did not win :-
Bargas Zakariah
The restoration of the 80year old Bargas Zakariah traditional Malay house is a private initiative showcasing one aspect of
Perak's traditional architecture. In 2001, a road widening project threatened to demolish the house. The restoration and relocation of this family house has ensured the continuity of its architectural and historic identity. The project's thorough documentation displays sound conservation theory and sets a standard for the restoration of similar buildings in the area.

Some changes were made to the architectural form which includes the repositioning of the selang staircase and the introduction of new facilities of a kitchen and bathroom unit and a pelantar.
Location : Gopeng, Perak



Properties submitted on the tentative list
Historic Centres of Melaka and Penang (2001)
The Taman Negara National Park of Peninsular Malaysia (2004)
Lanjak Entimau Wildlife Sanctuary (LEWS) and Batang Ai National Park (BANP) (2004)



homepage > Unesco Malaysia