Staying Healthy
---
Staying healthy and being fit is paramount for fully enjoying the sights and sounds of a new country. Think and plan ahead to avoid any unforeseen circumstances. If you feel that you need to walk more on this trip, do take the necessary steps to make sure your legs are up to it, and avoid muscle aches, which could derail your holiday.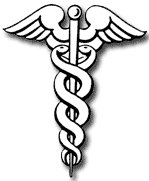 Use good judgment. Although food in Malaysia is generally clean, avoid unhealthy-looking restaurants. Be cautious with Pre-prepared foods as they may gather germs (a common cause of diarrhea). When in serious doubt, eat fruits that are freshly peeled. Avoid food that is too spicy if your stomach can't handle it. Start with a little spice and avoid a stomach upset. Bottled mineral water in Malaysia is safest for consumption but do not be overly fearful and miss trying out local specialties.
Eat well. You need to eat well to stay healthy and nourished. Mix your food well with carbohydrates, protein and local fruits and vegetables. Drink plenty of water or you will feel dehydrated at the end of the day. Malaysia is hot and humid and sweating a lot while traveling is expected.
Keep clean. Wash your hands often, keep your nails clean, and avoid touching your eyes, nose, and mouth. Eating with hands is routine for Malays and Indians and you can join the fun, but wash hands thoroughly beforehand.
Practice safe sex. Sexually transmitted diseases is always a risk. Obviously, the best way to prevent acquiring an STD is to avoid exposure. Condoms (readily available at pharmacies, petrol stations and supermarkets) are fairly effective in preventing transmission. AIDS is also a risk, especially among prostitutes.
Exercise. You will probably walk more than you ever did before on your holiday in Malaysia. If you're a couch potato, try to get in shape before your trip by taking long walks. To keep in shape, you may want to work out before your trip.
Rest Well. Traveling exerts your body and impacts your immune system. Do not cramp too many activities into one day as it will weaken you. Get enough rest each day by getting the required hours of sleep as your muscles need to recover.
Hospitals. Medical expertise in Malaysia ranks among the best in the world and most private hospitals in the country have internationally recognized quality and standards. These include the MS ISO9002 or accreditation by the Malaysian Medical Society for Quality of Health (MSQH). All private medical centers must be approved and licensed by the Ministry of Health.

Malaysia's growing reputation as a preferred health and medical destination sees it welcoming visitors from around the world seeking remedies for a range of medical needs. These include both critical health services as well as cosmetic and remedial care.

Medical charges and hospitalization costs here are very competitive compared to those in many developed countries, and expertise ranks among the best in the world. For example, a normal cardiac bypass surgery (CABG) would cost in the region of USD6,000 - USD7,000.

There are many state-of-the-art, well-equipped and well-staffed private medical centres. All of which have extensive diagnostic and therapeutic resources such as endoscopic suites, haemodialysis centers, cardiac catheterosation and magnetic resonance imaging facilities among others. Medical specialists are also highly qualified professionals with extensive international qualifications and are supported by well-trained para-medical staff.

Most private hospitals in Malaysia offer accommodation ranging from comfortable to luxurious, including private rooms and suites. Meals are included and rates vary depending on the level of service required as some establishment offer personal butlers or full-time private nurses. Sleep-in facilities can also be easily provided for traveling companions and again, given Malaysia's relative low costs yet high standards of living, long–term stays are an acceptable option.

homepage > staying Healthy