Packing Tips for Malaysia
---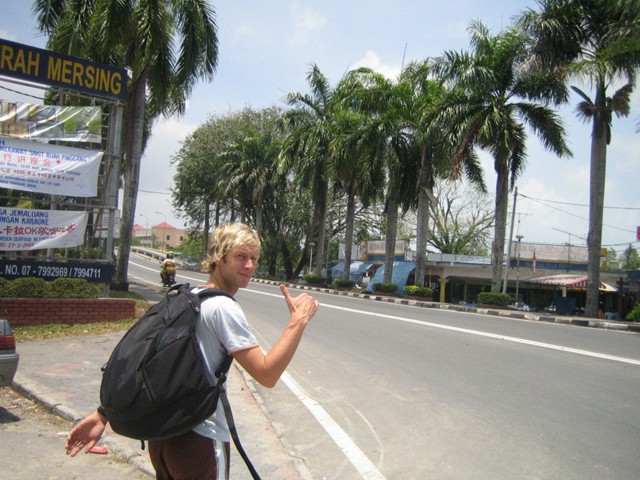 · It is advisable to wear comfortable and lightweight cotton or mixed fibre clothing in Malaysia.
· A cotton hat or baseball cap provides some shade from the sun (optional)
· Bring a pair of sunglasses with UV protection
· Sunscreen (Optional)
· A small towel to wipe sweat
· Bring talcum powder as it reduces chafing
· A small portable traveling umbrella could be useful as downpours could happen anytime. This is especially so for the northeast monsoon season from November till February.
Jungle trekking tips
· Use a small lightweight backpack
· Lightweight loose-fitting cotton clothing is ideal
· Loose-fitting, long trousers are better than shorts, protecting legs against scratches from thorny plants and insect bites
· Good boots are essential; preferably lightweight, canvas or leather jungle boots that lace up high to keep out leeches. It is ideal cushion and protection from rough terrain and muddy terrain
· A small towel to wipe sweat
· Extra change of clothes (Not too many)
· If using a money belt, make sure contents are tightly wrapped in plastic and waterproofed to protect from water and sweat
· The weather can be unpredictable so be prepared for sudden showers. Bring a raincoat or buy one of the disposable raincoats.
· Bring insect repellents. Mosquitoes and bugs can be rather annoying. It can be a deterrent for leeches as well.
· Bring along a torchlight and some spare batteries
· Bring a pair of binoculars if you are interested to see more flora and fauna.
· Take sufficient water and pack a few ready to eat food to keep energy levels up
· Plasters or band aids for cuts and medicine for headaches and diarrhea
· Bring salt, tiger balm, iodine or medicated menthol oil to remove the harmless leeches if you do not wish to flick them away.
· A study walking stick may be useful for some people, especially during descents. Buy one or pick a dead branch.
For hill station jungle trekking of Cameron Highlands, Fraser's Hill, Bukit Larut and Genting Highlands
· Bring a sweater in case the temperature drops. Thick sweater or jacket is necessary for nights.
For mountain climbing of Mount Kinabalu
· You will need warm clothes such as jackets, woolen hat, gloves and long pants. Dress in layers so you can take off and put on clothes as necessary.
· Temperatures at higher elevations is refreshingly cool during daytime and cold at night. Temperatures can drop to freezing above 3500m.
Additional precaution
· Get in shape if jungle trekking is on the itinerary, especially for long treks.
· When choosing a trial, be sure that you have enough time to complete the entire route before darkness falls. Check first the estimated time and difficulty level
· Always inform your hotel or park headquarters on your destination plans and estimated return time
· Do not eat "fruits" from trees or drink water from streams unless the guide gives the ok.
homepage > Packing Tips